Let's talk all things La Garçonne today. The online retailer (my favorite for years) is known for understated elegance with a tomboy flare and for carrying high end designers along with emerging talent. Not only am I excited about the new La Garçonne Moderne Collection No.5 (more on that later), but more importantly, the prospect of La Garçonne opening a New York store.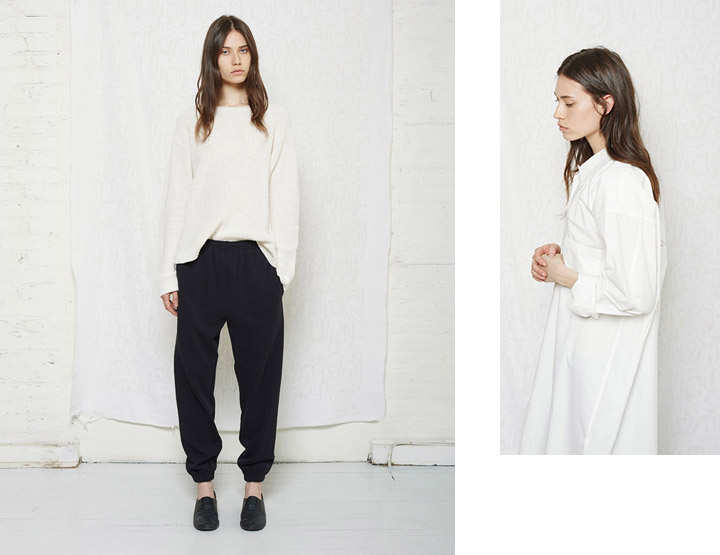 Nothing's confirmed, but based on their Careers page, La Garçonne is looking for a store manager in New York… Which means a brick and mortar store might be opening later this year! I can imagine it now… A crisp white retail space with organic elements punctuating the spaces between racks of neutral hued designer goods. I am only speculating of course, but the store will most likely be downtown, somewhere near their SoHo headquarters. Tribeca would be nice.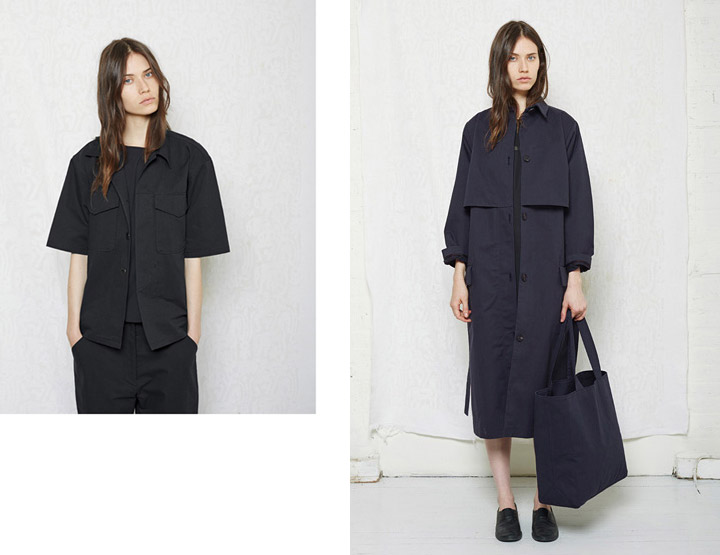 While I don't know anything for sure about the store, I do know that the La Garçonne Moderne Collection No. 5 was made with an artist in mind. While draping and sewing, there is nothing I'd like to wear more than the utilitarian pieces of this collection.