I love a chunky piece of jewelry so it was no surprise when I fell in love with the Celine leather knot bracelets that walked the Spring 2013 runway last September. This bold bracelet makes the perfect Spring accessory, and making it yourself is simple.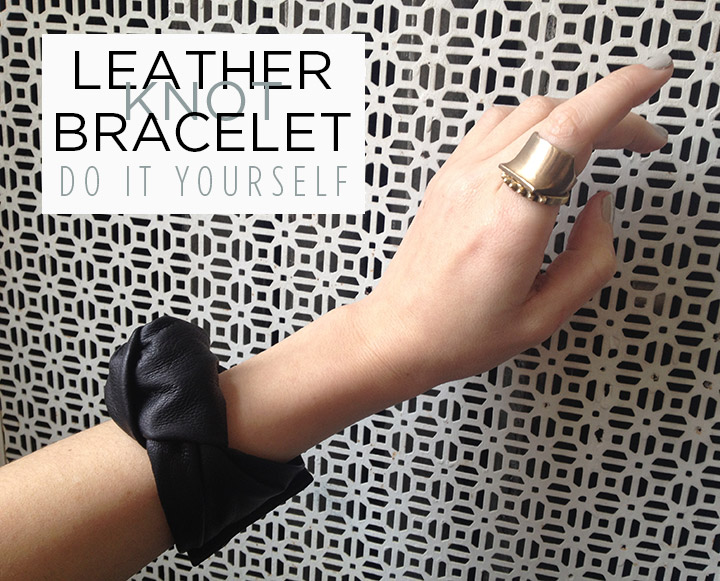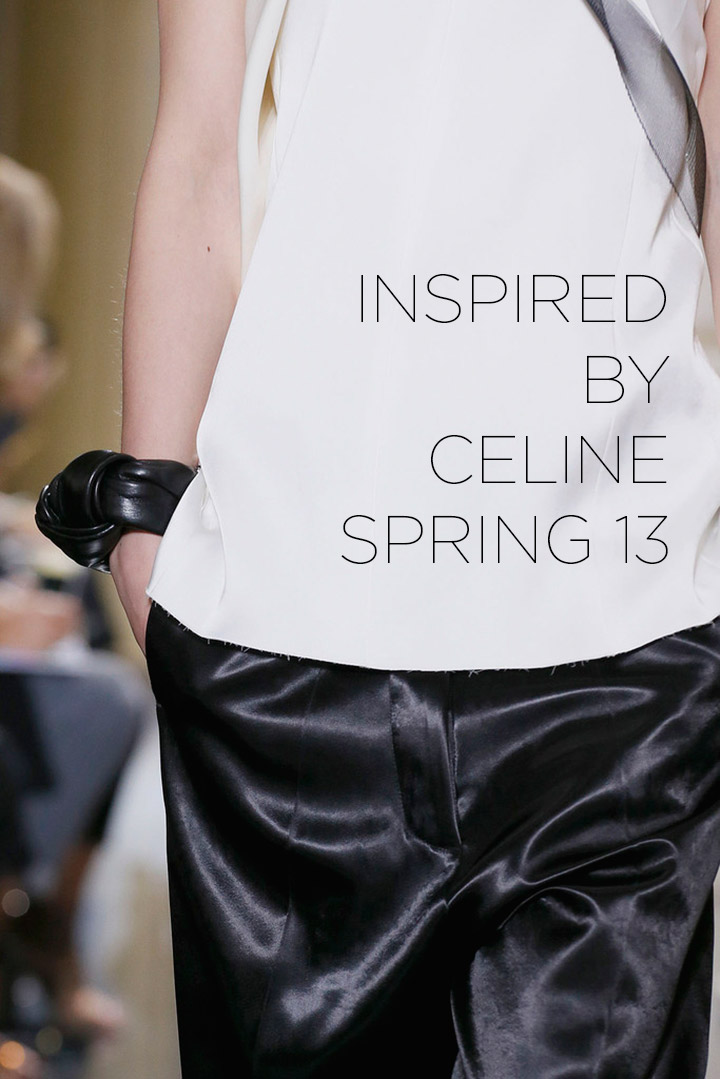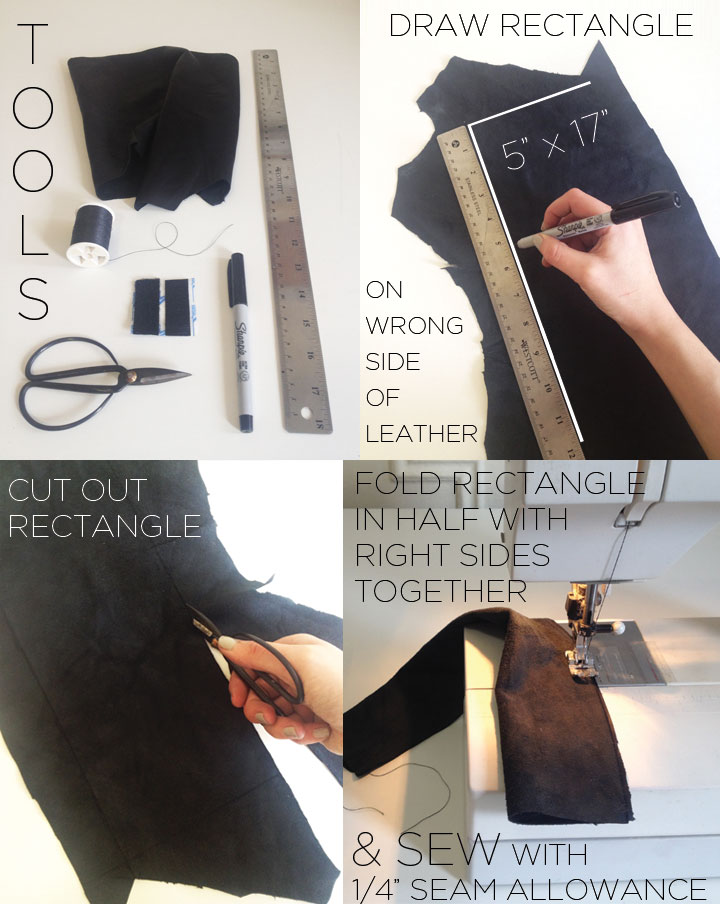 Gather your tools: A small piece of soft, pliable leather (I used lamb skin) + thread + sew on Velcro + scissors + a marker + a long ruler (I love this metal ruler because it has cork on the back which makes it stick to fabric and leather).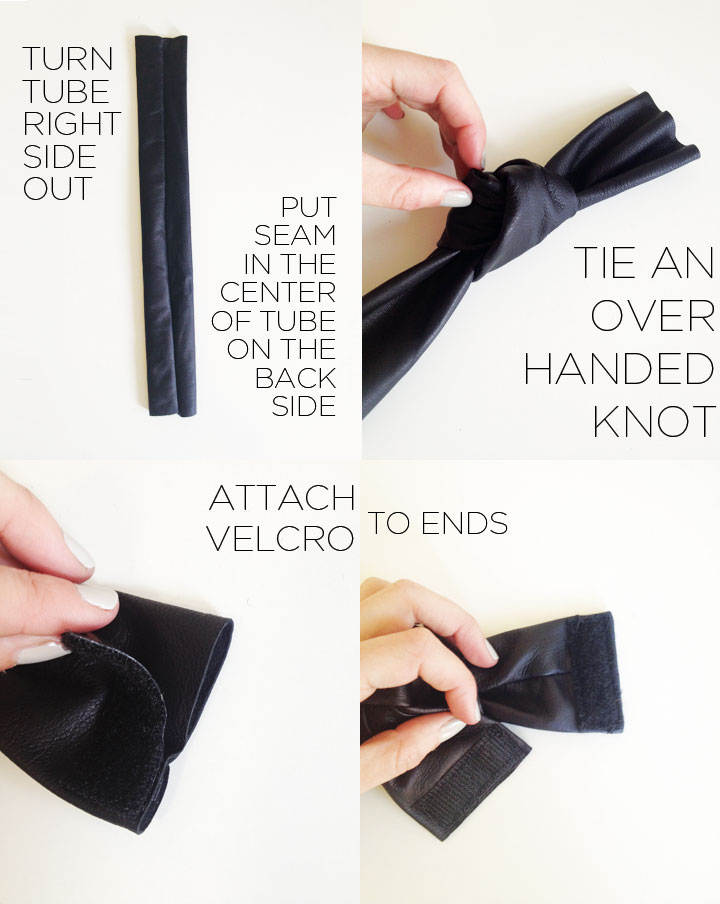 Tip: If you don't have a sewing machine you can also use leather glue or tape instead of sewing.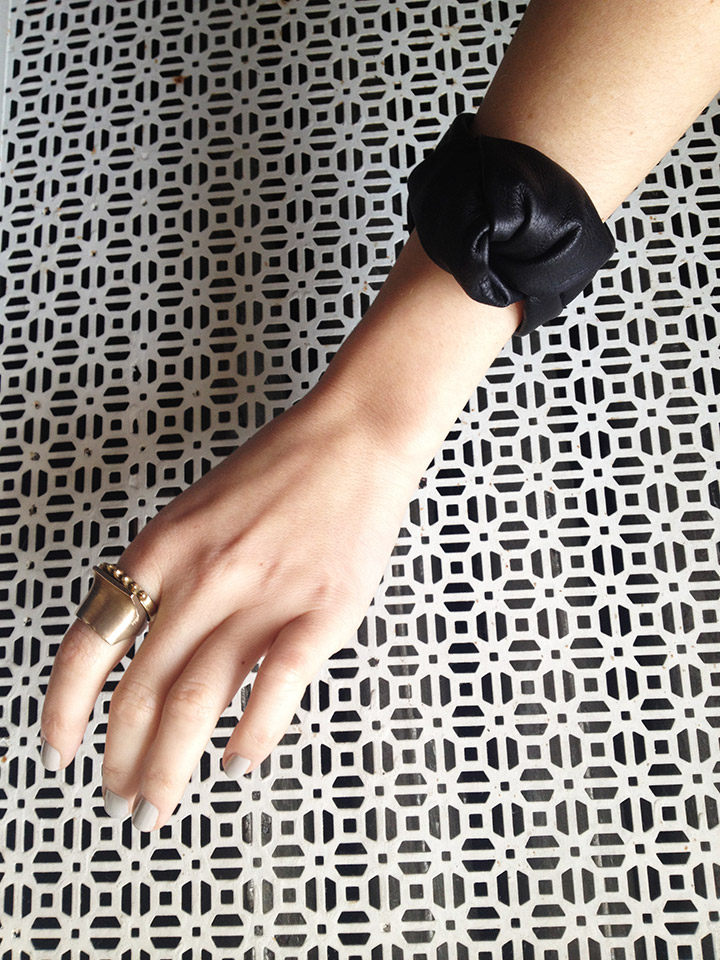 Wear it!