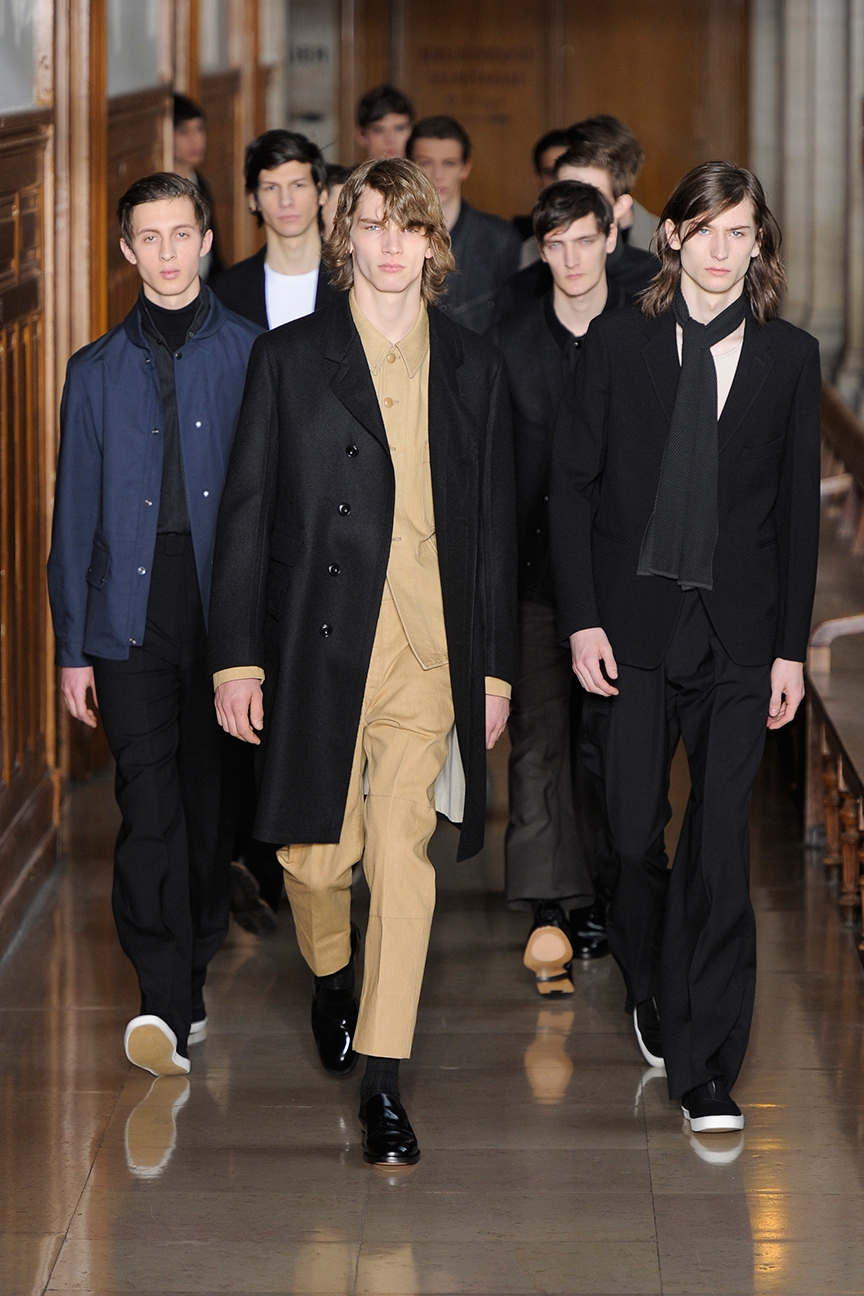 Lemaire's  Fall 2016 menswear collection inspires new styling ideas for getting dressed:
1. Wear a marigold sock to pop an otherwise neutral ensemble.
2. Transitioning from summer to fall is easy, just add a dark overcoat and dark shoes to the equation.
3. There are so many more neutrals than just black and white. Enter wheaty waxed denim and brown/grey heather.
Images via Vogue.com