Unfortunately we have to wait until Fall for the permanent COS shop to open in New York, but until then the goodies at their Pop-up shop at Opening Ceremony will tide me over. I stopped in to view the collection this morning in search of must have basics, and I was in luck -the bulk of the collection came in neutral or near neutral colors. The biggest draw for me are COS's fabric qualities, and their no-fuss, simple silhouettes. I feel like most of their clothes could be unisex, I ended up trying on part of the men's collection as well and buying a knit long sleeve sweater with a collar… I'm wearing it here. The other two pieces I bought were from the women's collection and included a perfect white button down shirt and a new bikini.
I only buy a new swimsuit once every 3 or 4 years and I only go to the beach a few times every summer, so I consider the swimsuit an accessory (therefore it won't count towards my 5 Piece French Wardrobe).  This is the first time I've moved away from my go to bandeau silhouette. I couldn't pass up the sophisticated navy piqué fabric with triangle top and the bottoms with slightly more coverage. It is a bit of a grown up swimsuit, but let's face it, I'll be 30 next year so it was bound to happen sooner or later. I'm still debating on whether or not to have the bottoms altered to sit slightly lower on my hips. The boyfriend votes yes, but I have some time before swimsuit season sets in to make that decision. I love the idea of wearing the top under sheer shirts this summer.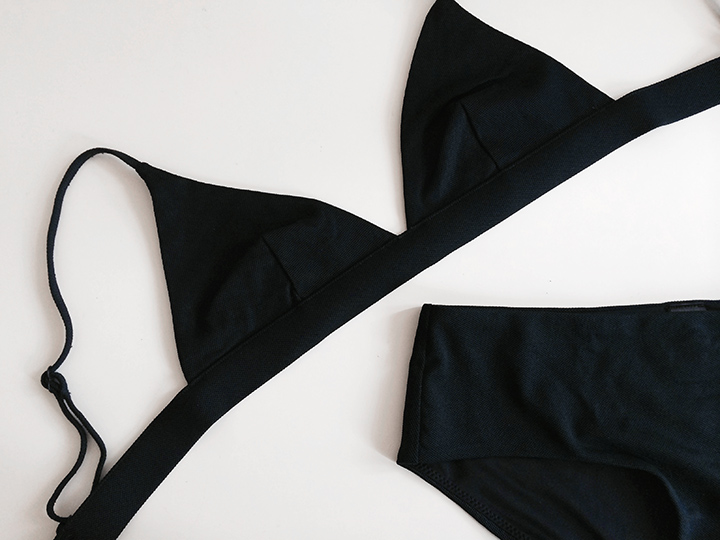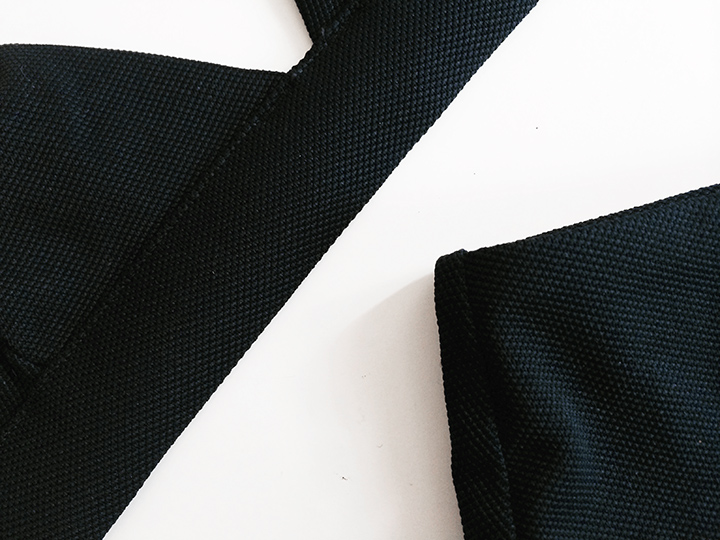 Last season, the COS pop-up sold out over the weekend, so try to stop by today for the best selection.