For the past year I've been subconsciously living by the mantra Pare Down but Scale Up. It wasn't  until recently when I read the statement out loud that I realized my new shopping habit. This is the best shopping advice I can give. Focus on buying classic, well made pieces that have a place in your wardrobe now and in the future. Keeping things simple yet special, in quality fabrics and perfect fit. With stores like Zara offering trendy pieces in better fabrics, such as silk, it's hard to say no. But I had a series of groundbreaking experiences recently, so I thought I would share one with you.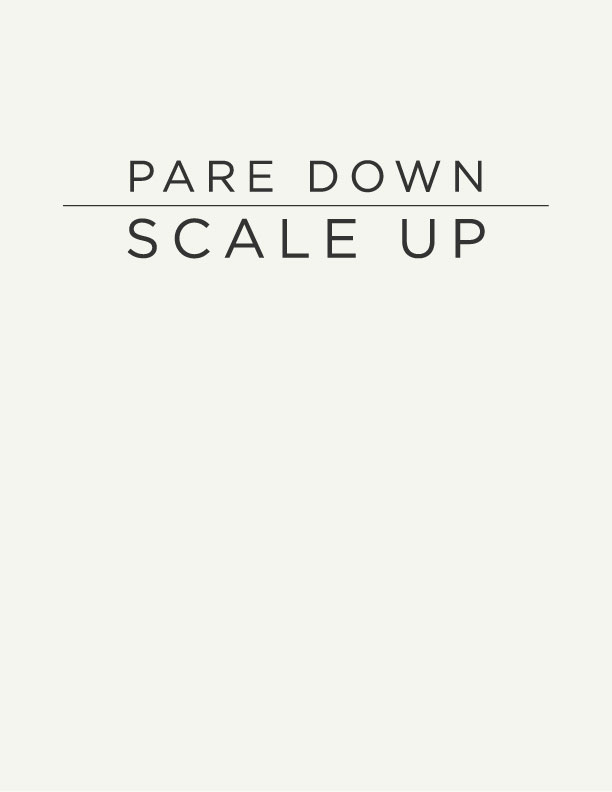 Almost immediately after Zara's Fall ad campaign debuted, I was drawn into the store like a magnet. The simple styling, neutral color palette and ease of the fall collection had my name all over it. Upon entering the store I gravitated towards this long grey vest for $99. I tried it on, and it fit fine.  I reviewed the construction and fabric quality, they too were ok. But something inside my head said "everyone else will be wearing it," so I put it down.
Later that afternoon I went to my favorite consignment shop, Tokio 7 to see what treasures I could unearth. The thought of the Zara vest was in the back of my mind, but I was pretty much over it at that point. I scoured the racks of Tokio 7 for something classic, special, of high quality construction and perfect fit, but with no avail. Just when I was walking out the door, I glanced at one more rack, only to find a beautifully tailored, perfectly fitted, double-breasted Joseph vest for $100. The same amount that I was hesitant to drop at a mass market retailer just hours before, now seemed like a steal when spending it on a better quality garment.  I obviously made it out on top that day, but I continue to reference this experience when caught up in the shopping frenzy. I can't say I will never shop at stores such as Zara, but I will definitely think twice before buying.
Pare Down but Scale Up is not only a way to shop but a way to live.