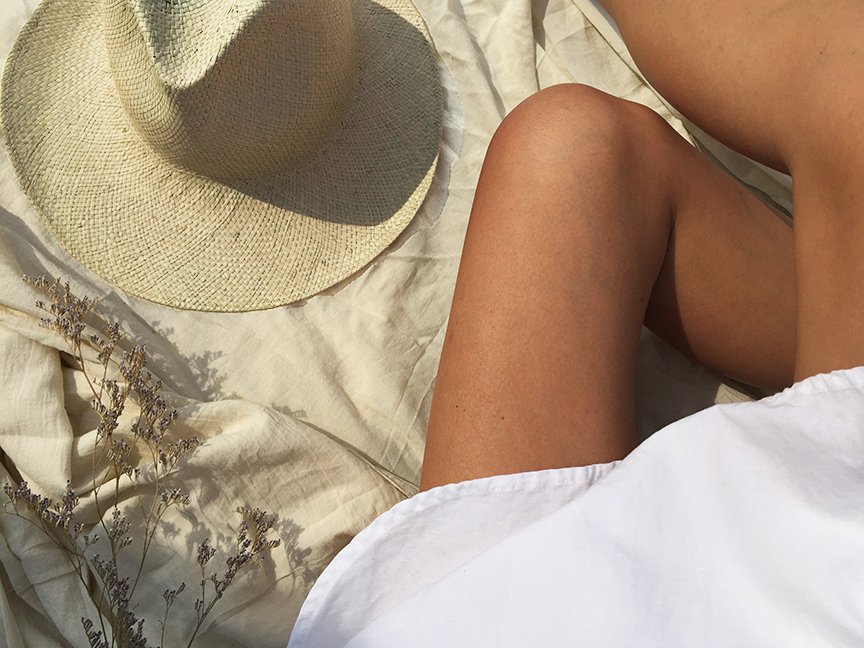 Sadly, it's the last week of summer… but that doesn't mean you have to say goodbye to your tan! Recently I was gifted a few bottles of NKD SKN, a non-toxic self-tanning spray (which promises to give you a soft, summer glow). I have to be honest, I haven't used self tanning products in years… but since it's chemical free and it states the use of odor remove technology, I gave it a try. After exfoliating in the shower and drying off completely, I used the foam mitt (which comes with) to distribute the product evenly on my legs (the whitest part of my body). The application was easy, no streaking. The dry-time was quick, I only waited about five minutes before throwing on my white dress. The outcome was impressive; not too orange, just a warm summer glow, which is what I was hoping for. At the end of the day I noticed a very slight self-tanning odor, but it wasn't noticeable to others (because I asked, haha). So if you are still trying to catch up on your summer tan, NKD SKN might be your quick fix. I'm giving away one bottle of the tinted tan liquid (dark), which is what I used in these images. The only thing you have to do to get a shot at this is share and care.
1. Follow me on instagram @desmitten.
2. Leave a comment on this image about what you'll miss most about summer.
3. Tell your friends!
This giveaway is open until the unofficial last day of summer, Monday, the 7th of September, to US residents only. The lucky one will receive a direct message from me on the 8th. Enjoy the last days of summer!!